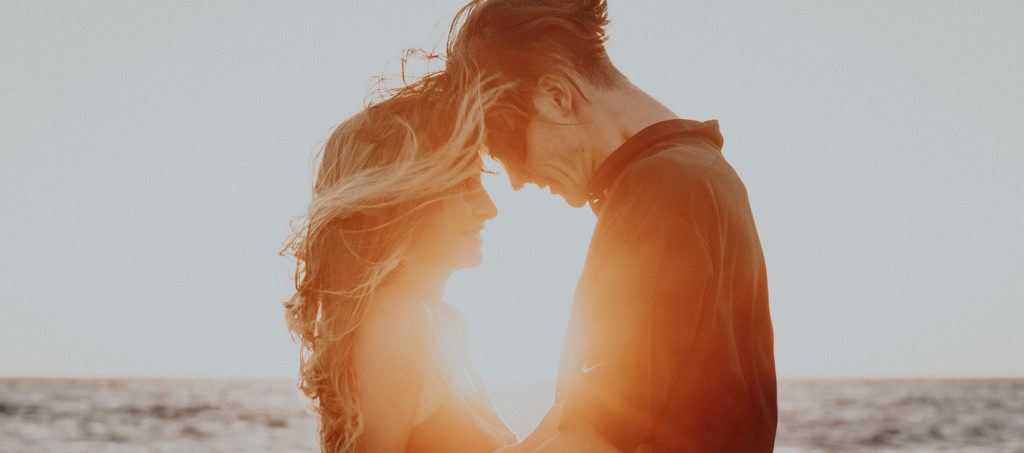 Is she the right girl for me?
Will I have a relationship with him?
Do we have a good love compatibility?
Those are some of the most frequent questions that I receive from e-mails or Facebook messages sent by my subscribers or followers, but those are even the first questions asked by students, friends or other people around me when we speak about Astrology.
That's perfectly normal, because Love is one of the columns of our lives, and it must be: it's one of the keys to having a full life. So, even Astrology speaks about love and is able to give an incredible help in understanding love dynamics between 2 persons. 
We can do this through the comparison between the 2 Birth Charts of the 2 potential partners and analyzing how their respective natal celestial bodies interact each other. This comparison and study is a particular section of the Astrological Art called "Synastry", from the ancient greek: syn – astron = "stars united together".
Synastry is capable to say us about what type of relation we could have with others; friendship, indifference, hostility, etc. However, as I said before, it is mainly used to understand who could be the best love partner or, why not? Even the true love of our life. Because of that, now I will show you the 2 main factors you need to analyze in understanding the level of love compatibility between 2 people.
I said compatibility and not affinity on purpose because often those 2 concepts are confused, but they are 2 completely different things. Love affinity means that 2 people are similar and have many things in common, they could have a relationship based on their similarities. But love relationships can be founded upon different factors than similarity, like complementarity, integration or sexuality. 
So, when I speak about compatibility I'm speaking about all kinds of compatibility, because Astrology is capable of this level of detail.
Before going ahead, you need to keep on your mind that analyzing a single human psyche through a Natal Chart is already complex and it needs a great level of attention and accuracy. So you can understand that analyzing 2 Natal Charts together and their interaction needs at least double attention and accuracy otherwise it's easy misunderstanding or getting wrong. 
Once I underlined that advice, it's time to discover which astrological interactions are the main signals of love compatibility between 2 persons. I will show you the 2 fundamental factors you need to know about Synastry to start understanding it.
They are:
• Factor 1: Alchemical compatibility; elemental dynamics between Zodiac Signs
• Factor 2: Venus; compatibilities created by the Planet of Love
There are even others, but those are the factors you have to give priority during the analysis of a Synastry to know which level of love compatibility and also which kind of compatibility you could have with your potential partner, so we start from here.
They are pretty articulate and deserve a one by one treatment to make them really clear.
So, let's go in depth: